BOEING 777 ALL BLACKS MODEL BOAT
The model of this Boeing 777 is in a very original livery in the colors of the All Blacks, the New Zealand rugby team.
The renewal at BOEING
The TRIPLE 7 is a long haul, large carrier from the American firm. It can carry 300 to over 500 passengers at incredible distances of 10,000 to over 17,000 km!
It was a huge commercial success, with more than 2,000 units ordered before the COVID crisis slowed down the pace of deliveries, with airlines feeling the brunt of the airline crisis.
The BOEING 777 succeeded in taking over from the BOEING 747 whose success and longevity remain unmatched.
The first copy was delivered in 1995 to United Airlines.
BOEING 777 ALL BLACKS models
In 2012, BOEING presented the latest BOEING 777-300 from the factory, acquired by the company AIR New Zealand with a livery dedicated to the national rugby team: the All Blacks, rugby world champions in 2011.
The black color is obviously very present. The fern leaf, emblem of the team's jersey, is beautifully reproduced in two gray and white copies.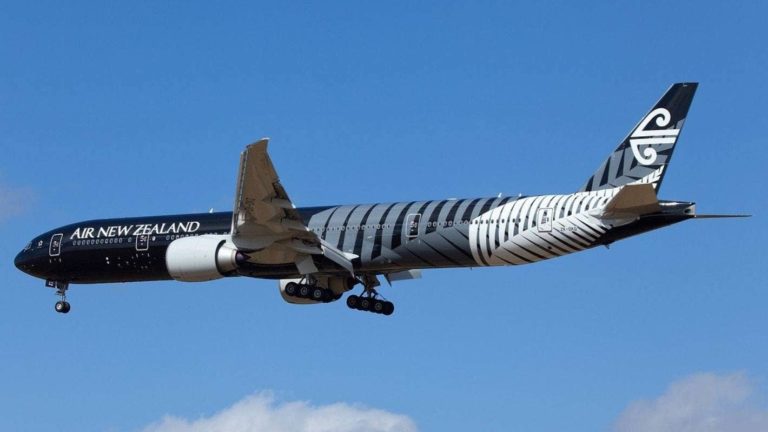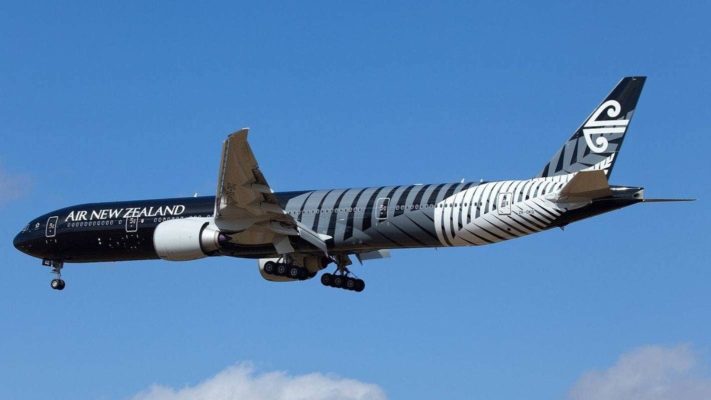 The model of the BOEING 777 ALL BLACKS
The exhibition model is made of die-cast metal and varnished to give a very realistic shine. It is presented on a plastic base.
The Boeing is in 1: 400 scale and measures approximately 17 cm by 15 cm
All models easily find their place in a room or an office of aviation enthusiast!